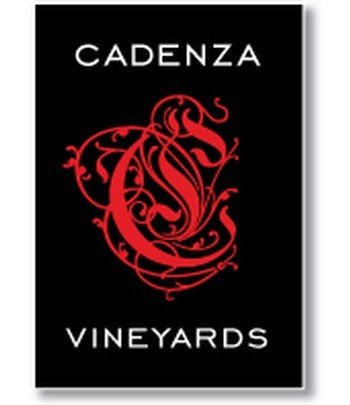 This might be the best thing that happened in 2020. In case you think you need more of a description, keep reading.
While 2020 was historic in many ways, for those of us making wine still had to make our way through the familiar work we've always done. Working outside afforded us the peace that the outside world (or inside-building-world) didn't always allow. It's a lot easier to social distance in a vineyard than in a winery.
This vintage was a struggle on the ripening side of the equation as evidenced by the lack of a Cadenza from that year. It really does seem fitting in a lot of ways. The Merlot and Cabernet Franc which had been through a difficult 2019 vintage still struggled to reach the ripeness needed for Cadenza, and so both of those lots were mostly declassified to the Allegro wines. The Petit Verdot soldiered on and gave us really nice fruit (see the 2020 Cadenza Petit Verdot in bottle we released last quarter). But the star of the show was the Cabernet Sauvignon, our oldest block of red grapevines in the vineyard.
I'm not sure why the Cabernet Sauvignon came through for us in 2020. There wasn't much crop on each vine which was conducive to better ripening for certain. Probably the age of the vines (a few of which still date back to the original 1973 planting) helped bring our better flavors. This block never seems to hit high sugar levels, while at the same time it never disappoints in flavors.
The 2020 Bridge is kind of a throw-back wine to the 2001 (which was 60% Cabernet Sauvignon and 40% Cabernet Franc) and the 2015 vintages. Significantly, though, the 2020 brings much more mature and rounded tannins to the glass. The aromatics are classic young red fruit and hints of mature earthy tones. The acid level supports the subdued tannic structure, all the while filling a deep garnet color.
As always, this wine was bottled unfiltered and unfined (meaning we didn't take out any of the good stuff, but you may find some extra crunchies at the bottom of the bottle.) This wine will last most likely like any other Bridge: 10-20 years depending on how old you like your reds.
This will be a memorable wine from a year we'd like maybe not to remember. It's a wine that keeps the Bridge tradition alive all by itself. Sometimes we need a wine more than it needs us, and this is that wine.
Wine Profile
Tasting Notes
Distinctive character, with rich palate coating textures and lots of layers and depth - this is benchmark Wine