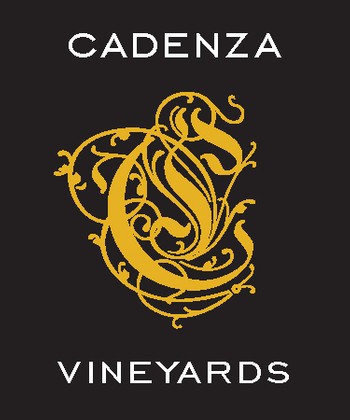 I decided a long time ago that all the wines from Cadenza Vineyards would be barrel-aged. I like barrels, and barrels are a lot of work....a royal pain in the ass, to be honest with you. But there's a special /je ne sais quoi/ that barrels imbue to their wines that I am fascinated and even obsessed with.

To age a wine in barrels--according to the French--is to subject it to an /elevage/. This (typically) means a "raising up" of the wine, but as a parent I notice that this word is based on "/elev/e" which means "student" in French. The barrels are essentially "teaching" the wine how to grow up. This is exactly what we see as winemakers....barrels "lift up" the wine and make the wine "better."

Albarino is not a wine would typically find in barrels. It hails from the north-east part of Spain, and is typically fermented and aged in stainless steel tanks. When I first decided to plant Albarino (on the advice of my friend Ed Boyce from Black Ankle Vineyards in Maryland), it was mostly to off-set the risk of having planted Semillon (likes to rot), Viognier (no one can figure out why it doesn't grow well here), and Sauvignon Blanc (like to rot as well...) While Albarino is something of a wild-card in the vineyard (growing haphazardly but being super-sensitive to downy mildew), it does usually crop at a decent level and the fruit is almost always solidly in the good range.

In 2020, we had two pickings of Albarino. The first went to the Allegro side of things (early as it was), but then we had to hurry up and pick a few other varieties, and when we came back to the "late-pick" Albarino, it was rather special. We settled in out overnight after pressing, and I decided to run it to barrels to see what fermentation inside some old wooden staves might do for it. The result is what you find in the bottle in front of you. Classic Albarino: Aromatics of nectarine and tangerine with a silky palate channeling a crisp edge. But the barrel treatment yielded something special: the finish is full of apricot confiture with a little honey. It's all I could have ever wanted out of this workhorse of a grape.

Next summer (2022 when things are--hopefully--normal), I think this wine will be the ultimate pairing with a bunch of blue crabs and a hint of Old Bay. Looking forward to it already.
Wine Profile
Tasting Notes
Distinctive character, with rich palate coating textures and lots of layers and depth - this is benchmark Wine