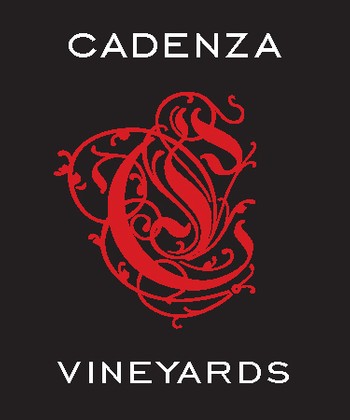 2019, the year before the year when things went abnormal. I liked 2019. 2019 was a good year, although not a great year. I've written about it before, but at the end of 2018 and early 2019 our vineyard suffered some crazy climate swings which ended up costing us dearly.
The fallout of it all was that we were short on every red we grow: Petit Verdot suffered the least, but we had smaller amounts of Merlot and Cabernet Sauvignon. Most importantly for an entire acre of Cabernet Franc, we only had three small clusters amounting to essentially 100% loss. In a normal year we should be producing 12-14 tons. In 2019, we harvested only three tons. An approximate ten ton loss.
Let's do some sad math: Ten tons is the equivalent of about 1500 gallons of wine. This equals about 7500 bottles which (at say, $30 per bottle) comes to an ungodly amount of dollars.
But that's not really what this wine is about. The 2019 Bridge is the summation, the liquid culmination, the vinous desublimation of a vintage. As winemakers and winegrowers, we all love a great vintage. When there's no threat of frost in the spring or hurricanes in the fall. We love dry Septembers and hot summers. Our jobs are easy those years.
But it's in years like 2019 that we learn stuff. It takes twice the energy and multiples of costs to bring the wines into bottles. So what did 2019 teach us? First off, that we really like Petit Verdot. The grape that everyone was told would never ripen here in PA is our standout. Great color and vibrant acidity and firm tannins. It forms the basis of this year's Bridge.
We also leaned that we need Merlot but can't count on it. We need it to fill in the structure that Petit Verdot provides us, but at the same time we know we're going to get burned by how sensitive a variety it is. It's skins aren't as tough as Cabernet Sauvignon or Cabernet Franc or Petit Verdot. But CS and PV just scream out for some juicy Merlot to flesh them out.
Lastly, we learned that we need Cabernet Franc. This wine would have benefited from a bit of its firm mid-palate as well as its aromatics. We were always told that Cab Franc was a really good grape for PA (for all the wrong historical reasons that I will go into some day.) I've never believed it, but what I do know is that one of the reasons this wine is simply Bridge and not Cadenza is the missing Cab Franc....and the missing heat in the summer of 2019, but who's counting?
But what's important is what's in your glass. The wine is a deep garnet with hints of violet. The nose is dominated by sweet cherries and hints of oak. On the palate, flavors of blackberry and black cherry is enveloped by a mouthful of supple tannins. The acid level is a little too high for me personally, but most people will appreciate it when enjoying the wine with dinner (something from the beef department please.)
As with all Cadenza wines, this one has some legs to it. Expect it to keep getting better through the end of this decade. And by "better" I really mean "more interesting." If you like fruit, drink it now. If you like earthy complexity, wait a while. It'll pay you back for waiting.
Wine Profile
Tasting Notes
Distinctive character, with rich palate coating textures and lots of layers and depth - this is benchmark Wine